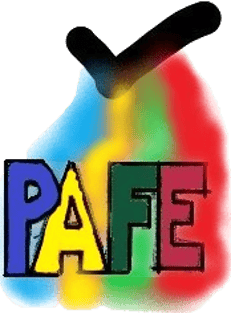 What does PAFE: Nutrition and Fitness actually do? PAFE helps their clients design fitness goals they can actually achieve, guide them to design nutrition habits they can actually adhere to, design fitness plans, give personal training sessions, provide accountability and help clients sift through the good and sketchy knowledge the internet has.
How do clients receive services? PAFE uses videoconferencing to work with their clients. Clients reserve an online course that gives out new content each week of the 12-week program, in additiona to a private weekly coaching session
How do I get started with my first session? When you click "Book Now", you will be redirected to a booking site. From there, you will be able to reserve a time slot, for a free consultation, and you will receive a reminder email before your session with a link to click to be able to visit your videoconferencing site. From there, you will work live with your health coach in real time to talk about the option that will work best for you.
Will I need anything before my first session begins? Yes. When you book, you will receive a welcome email with a special link to an online form through Google Forms. This is a confidential survey of your goals, needs, lifestyle, and much more that will be used by ONLY your coach to help design your program prior to your first appointment. None of this personal data is shared by anyone except your individual coach, and it is purely to design the most customized program for your needs. Your program may not be 100% solidified by your first appointment, but will prevent your first appointment being all about "square one". This means you won't spend $20 or $40 telling your coach your demographics because they will already know them, and have a program partially or almost fully designed, and can get right into helping you attain those goals. Don't skip the inital survey. It saves you money. Also keep in mind that it's a real person that handles your survey, and not a computer that instantly generates your program. If you complete the survey in less than 24 hours before booking your appointment, there will not be time to complete it as fully as if you gave your coach 48 or more hours. So for best results, complete the survey well ahead of your first appointment.
Is there anything a health coach from PAFE cannot do? Yes. Health coaches are legally not allowed to diagnose or treat any conditions. Health coaches also cannot prescribe any meal plans; only a registered dietician can do that. Also, depending on what country or state you live in, a health coach also cannot provide certain types of nutrition advice. They certainly can help you clear a path through the heaps of knowledge on the internet to help you understand the recommended guidelines given by governmental health agencies, and help you plan and account for the goals you wish to set for yourself.
Why can't a health coach create a meal plan for me? It is outside the scope of practice for a health coach to do so. Health coaches lack the training to know exactly what diets will work with the specifics of what you might need. For example: if you have allergies, food intolerances, certain illnesses that require a certain diet, medications that could react with specific foods, or other needs, only registered dieticians can customize a plan that will be safe for any of those needs.
But I don't require any specific dietary needs. Can a health coach create a diet for me? No. What PAFE will help you with is to educate you on the different diet plans out there, their pros and cons, recommend the USDA Recommended Daily Intakes (https://www.myplate.gov/) or your country's equivalent, and let YOU decide how you want to go about choosing your foods each day, with the knowledge about what you need. Creative meal and food ideas, meal prepping and adherence are all areas where PAFE can help you excel.
What if there is a special consideration that I have to be careful of, whether it be an illness, injury, dietary consideration, etc? I still would like to work with a health coach... You can! All you need is a letter of release from your medical professional (primary care physician, OBGYN, physical therapist, chiropractor, registered dietician, diabetes counselor, etc.) stating that you have what you need to allow a health coach to work with you safely. This also opens up a line of communication between the health coach and the medical professional in case an issue arises that could jeopardize something with your progress or health, including dietary specifics.
I would like to do personal training sessions. Do I need a medical release for that? Maybe. During your initial consultation, your health coach will determine if you should receive clearence or not. Remember, if the answer ends up being yes, it is for YOU OWN SAFETY first- not to turn you down.
What kind of certifications and credentials would my health coach hold? Your health coach holds a Certified Personal Trainer certificate and a Certified Nutrition Coach certificate from NASM (National Academy of Sports Medicine), considered the gold standard of personal training and health coaching. The next level up would be registered dieticians and sports and exercise therapists with far more medical training and credentialing.... and expenses for you. If your needs require this level of expertise, we will refer you, but for a healthy individual with the needs PAFE can accommodate, specified above, or an individual that has received a release to pursue the needs above, a health coach is a perfect match to get the job done. For more information about your health coach, please see the "About" page.
Does PAFE have a money-back guarantee if I don't get results? No. The reason we don't is because if there aren't instant results, it's because of either some sort of an obstacle, or that your program needs adjusting, or simply because healthy goals take time. Any PAFE program will give you a ton of valuable knowledge of what it takes to get to your goals. The rest is up to you... but sometimes it can be trial and error. This never means failure, just that we both learned what doesn't work, so let's find what does work!
What do I need at home for the best online health coaching experience? Any kind of device that is capable of video, audio and internet faster than dial-up is sufficient, whether it be a computer, tablet or smart phone. For correspondances outside of the session, email is required.
What age group is best for the programs that PAFE offers? Any age group can benefit. Please keep in mind that parental consent and involvement will be required by minors under 18, and that for individuals with past injuries and health concerns, medical professional release may be required. Even senior citizens can have programs designed for their specific needs!
I'm an experienced athlete. Is PAFE for me? Maybe. It might be better to email PAFE with your specific goals or try out one 30-minute consultation session. We would have you fill out the initial questionnaire, review it, and decide with you if our program is suitable for your needs. If we cannot help you, we would suggest that it might be better if you work with a fitness professional that is an expert in your goal and fitness focus.
How much does it cost? There are a number of pricing structures for the programs that PAFE offers. Start by booking a free consultation and your health coach will discuss this with you.