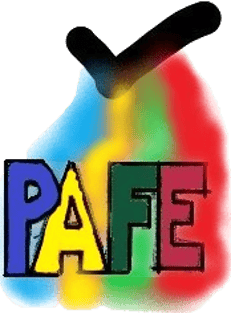 Your Personal Health Coach
Karen D. Janiszewski,
BMEd from Mansfield University,
MMEd from Carnegie Mellon University
NASM CPT, CNC
a.k.a. Kay D. J-ski
I have always had a passion for helping people, always working in a customer-facing service industry since age fifteen. I began as a piano teacher, receiving degrees in music education, and being the owner-operator of a small music store and studio.
Then the COVID-19 pandemic hit, debilitating the business so much that it was time to not just think about working on a side hustle, but investing in a new career. People learned what to prioritize during the pandemic, what was needed for survival, and it is becoming clear that the need for health and wellness far surpasses the need for certain luxuries, and sadly that has included music and music instruction. Independent music stores have been closing at a rapid pace and instruction in schools faces numerous challenges.
Nutrition, health, fitness and general wellness have been a secondary passion and obsession for me since I graduated college in 2009. I attended a neighborhood gym frequently, tried and failed and many diets and nutrition programs, learned a great deal from a nutritionist, and never stopped reading articles, designing recipes for favorite dishes with healthier ingredients, picked up dance again since high school, and perhaps spent more mental energy on learning what I could, than I did for music.
Finally, I decided to turn that passion into a business venture. I took the nutrition coaching and certified personal training courses through NASM (National Academy of Sports Medicine) to fill in the knowledge gaps and learn the rest of what would be needed to not just help myself and those closest to me, but to help anyone in need of a customized program to help themselves, with a real person motivating them along the way, all from the comfort of their own home. It isn't so different from helping students with the goal of becoming skilled at their instruments, motivating them, refocusing them during bumps in the road, troubleshooting a method, and using small achievements to keep them excited to practice at home. If we customize the same process using weight loss, increased fitness and strength, or something similar as a goal, the experience that I can give you as a health coach would never leave you out to dry, feeling alone in your struggles, or frustrated because nothing works. Book your session, fill out the questionnaire you will receive and see for yourself.
Today, I spend my time health coaching and teaching music, between 90 to 120 minutes a day with my own training, teaching bellydance, and rehearsing with a bellydance troupe. I also enjoy cooking, gardening, camping, pole fitness and arranging music. Because I like to keep the virtual coaching experience as real-life and approachable as possible, you may see my favorite lake or backyard in the background, or one of my cats may briefly come over to say hi.
Book today, as open times are limited. Check out our FAQ page for more information, our contact page to ask a question, and https://pafenutritionandfitnesswithkdjski.setmore.com to book a time slot.
I can't wait to meet you and work with you!