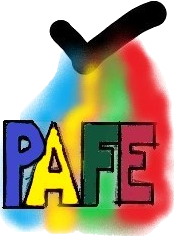 PAFE: Nutrition and Fitness by K. D. J-ski
Imagine this:
You have health goals, whether it be weight loss, healthier eating, to become fit, to train for some kind of physical endeavor, to slow the effects of aging, to sleep better and have more energy, to resist a truly sedentary lifestyle, and this list goes on...
But it's not easy. There are obstacles. Temptations. A busy schedule. Distruptions to the routine. All which lead to possible failures. And your goals become derailed again.
What if you had a sidekick helping you through it? Someone who knew how to help you through all of the confusing misinformation on the internet and the differences of opinion on how to get it done. And this person could customize workouts that fit best with your goals, help you design the nutrition plan that you'll be most comfortable sticking to, get you a plan that will pull it all together, and hold you accountable to it.
What if she said you didn't even need to leave your house for any of it?
What if she said you don't need to buy expensive fitness equipment, or supplements, or a gym membership, or even a meal kit plan?
Maybe it sounds too good to be true, but maybe there's a way to just use knowledge and science to attain your goals. That's where I can help you.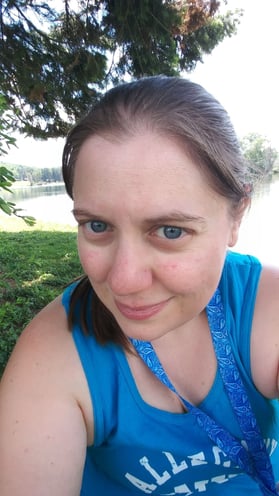 Planning and Accountability of your Food and Exercise
I help busy teachers lose 20+ pounds of body fat so they will feel as confident, energetic and beautiful as they deserve, using a customized and concise plan that leaves nothing out, including stress management and self-care.
Once a K-8 general music teacher, then a music studio owner and teacher, Kay understands the lifestyle of teachers, families and working with clients on long-term goals. Her other passion has always been nutrition and fitness. With PAFE, she brings it all together into a health coaching program that teachers will highly benefit from.
And even if you aren't a teacher, it doesn't hurt to ask to see what it's all about.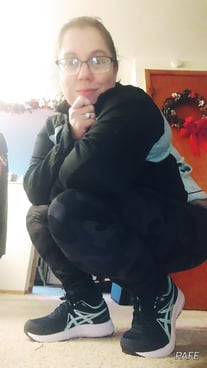 If nothing else has worked for you for weight loss, it's because it wasn't the correct fit for you.

A health coach's job is to literally figure out what will get you to sustainably lose weight.

See almost immediate changes in your energy level, stress levels and sleep.

Get a fitness plan that is aligned with your goals, your lifestyle and routine and that is based on your current abilities.

Everything else is products and knowledge that you purchase and it's up to you to figure out how to implement. With a PAFE plan, there's no guesswork anymore.
"The weight loss industry is too focused on quick fixes that don't last."
People that have improved their lifestyle, with or without weight loss know that it's a slow and consistent journey.
A PAFE Plan does not need to include:
Products

Meal kits

Gym memberships

Any special equipment
What it does include is your mind and a favorite device, as everything is done online.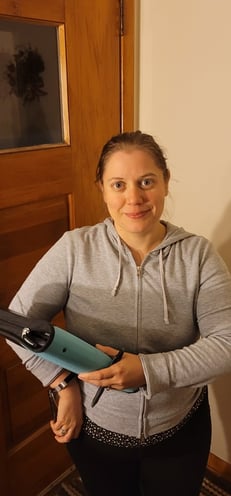 With a background in music education, and a passion for healthy lifestyles, Kay has created a coaching program perfect for the busy teacher.
She also enjoys innovative cooking, gardening, fusion belly dance, pole dance, camping, her cats, writing and arranging music.
Kay loves to work with people, and gets a ton of self-satisfaction helping people set long-term goals and reach them. She has declared that it's her major contribution to the world and reason for being here.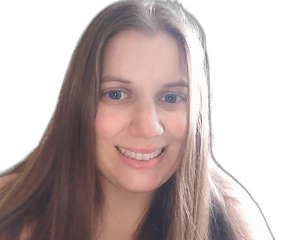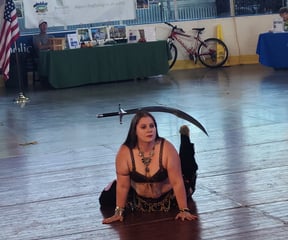 Click below to fill out the form to get started! Please be assured that all personal information stays confidentially and safely in our records and NOWHERE ELSE. Your privacy is sacred.
The Solution, Your Health Coach
Schedule a day and time that fits your schedule, decide what it is you want to work on: from specific goal setting, to accountability and how to handle that vacation coming up, to a personal training session, to meal prep. Use your favorite device and never leave your home for your session, unless you want to, and go wherever you please.
Introducing: PAFE's Signature Program
12 Weeks of a customized, comprehensive plan to crush your goals without ever looking back!
Book your free 30-minute video consultation today!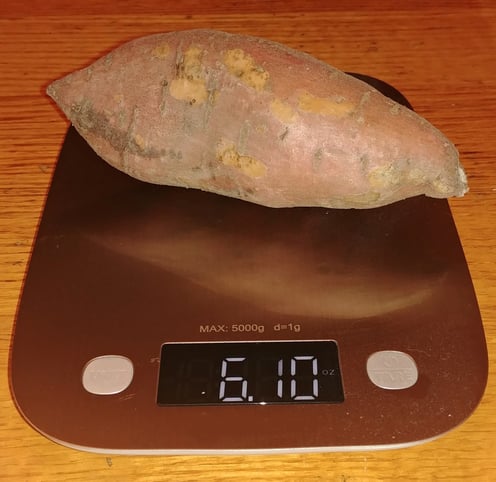 PAFE Would Love a Vent Session With You!
We are looking to do some research on what our target market is thinking, what they wish, and about their complaints. The data we collect, which will be completely confidential, will be used towards content creation and to further develop program plan components.
There's two ways we can do this. First, feel free to email directly at pafenutritionandfitness@gmail.com and we can set up a short interview of about ten questions where you can really let loose. It'll probably feel like free therapy!
Or, you can click the link below to be connected with a Google Form to submit. The questions are similar between the interview and the form but not the same.
https://docs.google.com/forms/d/e/1FAIpQLSede5dFiDTnHPS-xvxnIUQgofQFRkVwQVLdGR10pFH1enQuA/viewform?usp=sflink
The people who will be able to help the best would be those who:
-are looking to drop a few or many pounds
-those wishing to lead a more active lifestyle
-those who are usually too busy to do either
If you don't meet all of that criteria, that's fine. We just need data, and we're looking for patterns in the answers. And guess what? No one be asking you to sign up for coaching with this.
Thank you so much!
Ideas for a simple, yet healthy lifestyle. Click "Blog" on the top right to access.
View our "What Is PAFE?" video below!
PAFE-Cast is now live! Active on all major podcast platforms.
There is so much to know about what PAFE has to offer.
Visit our Q&A page to learn more.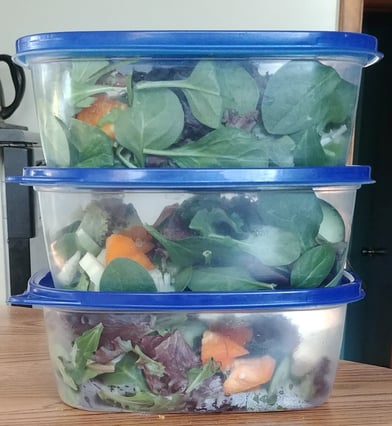 Get the latest updates on everything we share for free, right to your email!
This includes: our blog, YouTube channel, PAFE-Cast, our podcast. It also includes facebook updates, which have frequent helpful videos and articles, with FREE challenges and webinars.